We Heart Brunch and Why
Ahh, brunch. What a lovely affair. We feel very strongly about you. You're easy breezy. You're go with the flow. It's safe to say you're a good time gal. And, in all honesty, there's not a single thing we would change about you. You are perfect in every way, and we just want you to know that. But, in case anyone ever forgets, allow us to elaborate just how much we heart brunch and why.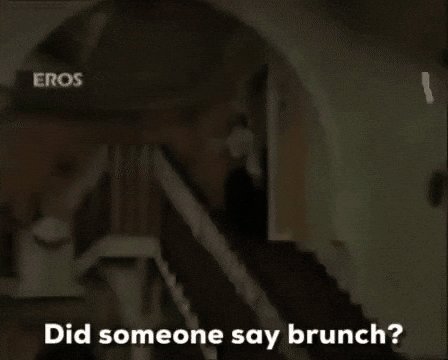 1. It encourages us to be fashionably late.
Any event that starts after 11 AM is okay in our book. It's the ideal time to start the day if you ask us. We can get a workout in, take the doggo for a walk, or simply enjoy a morning cup of coffee without feeling rushed. Honestly, we'll be lucky if we make it to the coffee portion, but who's judging?
2. It's classy.
With brunch comes an air of elegance and sophistication. It's kind of like dining with the Queen of England inside Kensington Palace with oodles of corgis gathered 'round. We are so fancy! Not to mention, Sunday brunch adds a little flair to our weekend, and makes us feel like we're living our best lives. Whether we're dressed in our finest threads or sporting a velour tracksuit with crocs, we are classy just the same.
3. Mimosas and Bloody Mary's.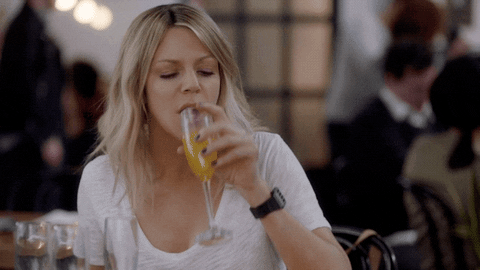 Day drinking is heavily encouraged, and we take it seriously. Bottomless mimosas and Bloody Mary's are our friends, and we will treat them as such. Even more, it's the perfect opportunity to catch an early buzz on a budget. Besides, there's a heaping pile of carbs and meat to soak everything up, so the rest of the day isn't a complete blur. But, drunk shopping is very real, so watch out for that one. #noregrets
4. It combines our two favorite meals.
Oh brunch, what an anomaly you are. You can't really make up your mind about what you are exactly, but that's what we love most about you. Brunch is the perfect hodgepodge of lunch and breakfast food, and that makes us quite happy. In particular, we like that it's acceptable to have French Toast and smoked salmon in the same meal and it's not weird.
5. We get to be social.
Perhaps what we love most about brunch is that it's a social event. It's a glorious time to catch up with friends and family, celebrate birthdays and holidays, complain about our lives, and meet new people. Actually, it's probably the perfect meal to talk it all over and recount the funny moments from the night before. Side note: If grandma didn't get wasted or someone forgot to snap a pic of their plate, did brunch even happen?
At Garry's Grill, we heart brunch too. That's why we serve breakfast until 1 PM on Sundays and 12 PM on Saturdays. And, if you're into lunch we serve that every day until 4 PM. So, brunch on ladies and gentlemen.