Zodiac Favorite Foods
Not sure what to order tonight? Maybe your Zodiac sign can point you in the right direction. After all, astrology can tell us a lot about our personalities. In fact, it can even predict what we like to eat. Whether you're a Libra or a Pisces, we've got something for everyone on the Garry's Grill menu. To help you order, check out these recommendations based on your Zodiac favorite foods.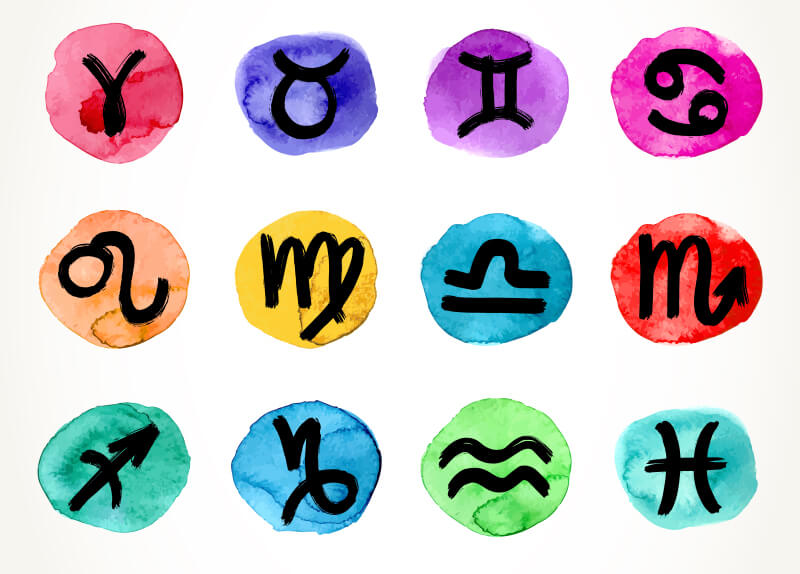 Aries (March 21 – April 19)
Aries is a fire sign. So naturally, you're going to be drawn to foods with a bold, spicy flavor. When we think of Aries, we immediately think of chicken wings. The Park Wings come with a couple of different sauces – all delicious, of course. But, in true Aries fashion, go bold with a side of house-made ghost pepper hot sauce.
Taurus (April 20 – May 20)
The symbol of Taurus is a bull. That means, you're probably very strong-willed and know exactly what you like. You're the kind of person who might order the same thing off the menu every time. You mostly enjoy comfort foods to help you relax and unwind. So, we have to recommend the Country Fried Steak or Hearty Beef Chili.
Gemini (May 21 – June 20)
The Gemini is infamous for having two different sides, and that's true of their diet, as well. Indeed, the name is Latin for "twins." That's why a Gemini can never seem to make up their mind. As a Gemini, you're more likely to get creative and experiment at the dinner table. With this in mind, let's go with the Create Your Own Burger. That way, you can select your cheese and toppings however the mood strikes.
Cancer (June 21 – July 22)
Cancer is a water sign represented by the crab. Seems fitting that a Cancer's Zodiac favorite foods would involve seafood, right? Lucky for you, Garry's has plenty of it. We've got delicious crab cakes, crab dip, crab sandwiches, and even crab soup. Better yet, our seafood is always fresh from the sea to satisfy any hungry, Cancer.
Leo (July 23 – Aug. 22)
Leo is the king of the jungle – and the dinner table. Leos always seek out the best menu items made from the best ingredients. If you're a Leo, then you'll love our Unbelievably Loaded Nachos. This dish is baked to perfection with house-made beef or vegetarian chili. For dinner, go with one of our most popular entrées to fulfill your zodiac favorite foods. A Leo can't go wrong with the Chartwell Sirloin or the 12 oz. New York Steak.  
Virgo (Aug. 23 – Sept. 22)
Virgo is an earth sign, and they typically like to eat healthy (or so they say). We have two really great heart-healthy items on the dinner menu. One is the Seared Ahi Tuna and the other is the Maryland Vegetable Crab soup. Both dishes are just as healthy as they are tasty – a match made in Heaven.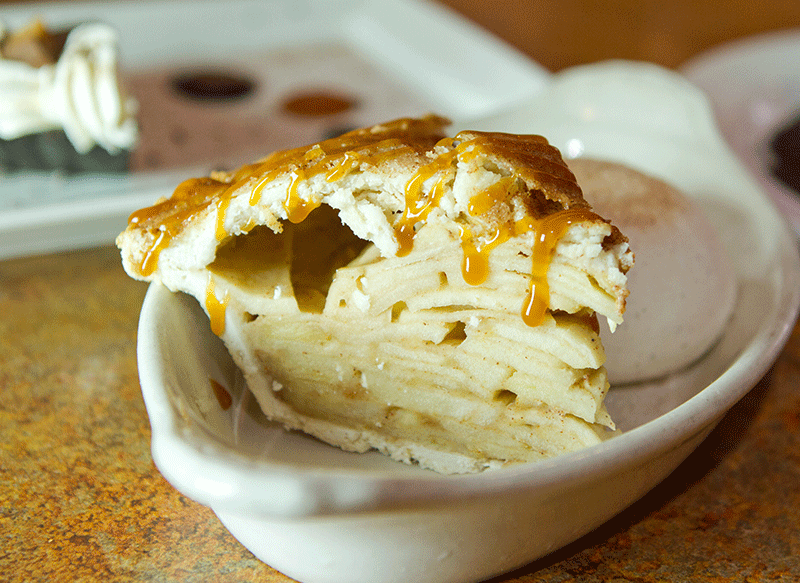 Libra (Sept. 23 – Oct. 22)
While Libras love a good dinner, what they most look forward to is the dessert. To satisfy your sweet tooth, you should swing by our bakery. There, you'll find a large selection of fresh baked goods to choose from. How about a piece of chocolate mousse cake or a slice of apple pie?
Scorpio (Oct. 23 – Nov. 21)
Scorpios are passionate people with big appetites. While they're not picky eaters, they do tend to prefer spicy foods. So, we've gotta recommend the Fire Roasted Lettuce Wraps with spicy slaw, or maybe the Baja Bow-Tie Pasta. Overall, both dishes bring the heat that a Scorpio is looking for.
Sagittarius (Nov. 22 – Dec. 21)
A Sagittarius isn't afraid to branch out and try something new, especially if it involves bold flavor. In light of this, we recommend the St. John's Sliders. It's a unique take on the typical burger with toasted brioche rolls and spicy boom boom sauce.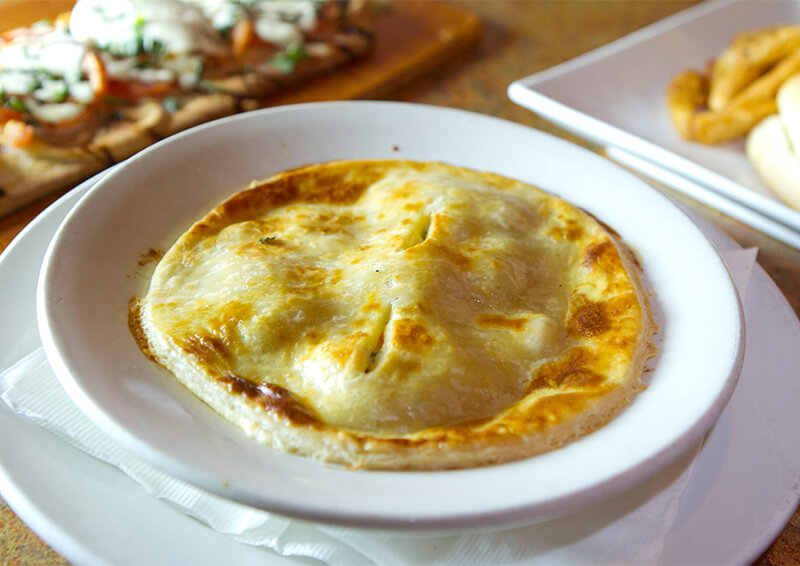 Capricorn (Dec. 22 – Jan. 19)
If you're a Capricorn, you always appreciate a good meal. Plus, you probably gravitate towards traditional homemade foods. Given that you were born in the winter, we think our piping hot comfort food is fitting. We recommend warming up with Chicken Pot Pie or Herb Crusted Salmon.
Aquarius (Jan. 20 – Feb. 18)
An Aquarius tends to be a very selfless, go-with-the-flow kind of person. After all, they are a water sign. If you're an Aquarius, then you probably like eating healthy while eating out. So, let's go with a classic Greek Chicken Caesar salad. To drink? Water – what else?
Pisces (Feb. 19 – March 20)
Lastly, we have the passionate Pisces. For you, it's all about good company and good food. So, we think the best way to a Pisces' heart is through some delicious pasta. We recommend the Portabella Roasted Red Pepper Penne Pasta. Not only is it tasty, but it's also perfect for a romantic date night.
Put Your Star Sign to the Test
So, what do you think? Did astrology get your taste buds right? Whether you select from this list of Zodiac favorite foods or not, you're sure to enjoy. After all, the stars have aligned and they have spoken. Stop into Garry's Grill in Severna Park, MD today for breakfast, lunch or dinner. Of course, feel free to call ahead with any questions.