Sweet Treats You Can Order from Our Bakery
Craving something sweet? We know we are. Don't worry; your sugar fix is on its way. If you didn't know, Garry's Grill has an in-house bakery where our pastry chef makes desserts fresh daily. So, let your sweet tooth lead you here. There's a wide range of options on the menu to satisfy everyone's tastes. Whether you're a chocolate lover or a cheesecake lover, we've got something your taste buds are sure to love. Here's a preview of some of our most popular sweet treats to try. Good luck picking just one!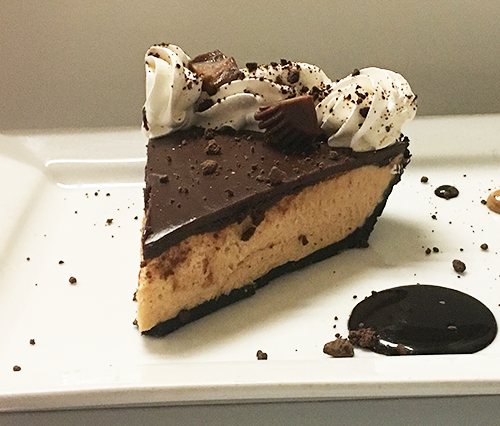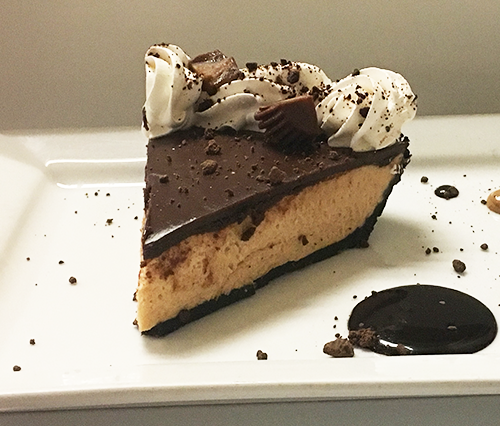 For the Chocolate Lovers: Chocolate Peanut Butter Pie
Four words: creamy peanut butter filling. Need we say more? This pie is to to-die-for with its chocolate crust and rich filling. As any chocolate lover knows, chocolate plus peanut butter is a match made in heaven. Top off your meal with a slice of this sweet treat and rest assured you won't regret it. Not a peanut butter fan? We don't agree, but we get it. Try the yummy Chocolate Mousse Cake, which is equally mouthwatering, instead.
For the Cheesecake Connoisseurs: Turtle Cheesecake
This is much more than your classic slice of New York cheesecake (though we have that, too). True to form, our Turtle Cheesecake boasts a mixture of salty and sweet flavors. You've got your caramel and you've got your candied pecans. What more could you ask for? How about whipped cream piled high and topped with caramel and chocolate drizzle? Yes, please. P.S. This dessert is gluten-free!
For the Fruit Fans: Apple Pie
Don't worry fruit fans, we haven't forgotten about you. We recommend a slice of All-American apple pie. After all, it's everyone's favorite and an after-dinner staple. It's warm, it's gooey and it features a flaky double crust that'll have you licking the plate clean before you know it. If you're looking to switch things up, order Garry's Bread Pudding instead. Its custardy cinnamon bread with apple butter rum glaze is optional but highly recommended.
For the Coconut Devotees: Coconut Cake
If you can't resist a delicious coconut dessert, Garry's has you covered. Our pastry chef, Natalie Boden, whips up a mean coconut cake that you have to try. The cake is actually vanilla but comes topped with coconut icing and coconut flakes. It's everything your taste buds dreamed of and more. Finally, pair it with an iced coffee or a steaming cup of hot coffee or hot chocolate for a lovely combo.
Order Sweet Treats Today
From cheat days to special occasions to every day in-between, come on in to Garry's Grill. There are plenty more desserts to choose from. For example, we have delicious seasonal sweet treats ready to go. We also do custom cake and dessert orders. Just tell us what size you need, what flavors you love, and what toppings you prefer and Natalie will make it happen. See what else is on the menu online or swing by the restaurant in Severna Park today.