Ultimate Football Foods for Sunday
We know how to Sunday. We are so good at it that we have taken the proper noun and made it a verb. Want to know how to Sunday too? Well, we will let you in on our little secret. It is quite simple really. All you need is football and great food. At Garry's we love both, football and great food. That got us thinking: what are the ultimate football foods for Sunday?
1. Someone Else's Cooking
Honestly, Sunday is about enjoying the game and the food, not laboring over the stove. Order some delicious take out for the game, and leave the cooking to us. You will have to clean up, but the effort is so minimal you won't mind. Everything on our menu is available for take-out. Our tasty apps take the traditional game day grub one step higher. Our chicken jalapenos are not your ordinary poppers or consider our decadent creamy crab fondue. We prepare everything with the same care regardless of whether you dine in or take it home. The decision to serve it out of the containers we provide or present it on fancy platters is up to you.
2. You Say Pizza, We Say Flatbread
A certain Papa may be able to crank out pizzas at the speed of light on an assembly line. However, if you are craving something tastier than what comes off the belt, try one of our Flatbreads. Flatbread is a fancy word for "the best pizza you tasted in a long time." We never undercook, plus we don't skimp on the toppings. We are not saying it will transport you to Italy, but our flatbreads certainly blow the delivery guys outta the water. So many folks love them, making them one of our most popular menu items!
3. Healthy Options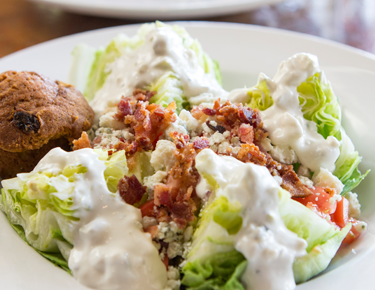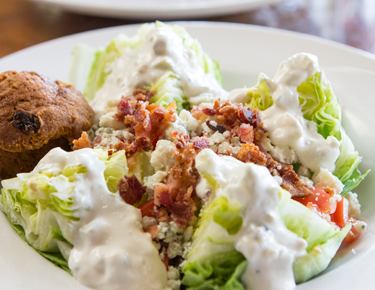 Not everyone cuddles up on the couch with a container of chicken wings to cheer on their favorite team. We said we know how to do Sundays and we mean it. We have something for everyone. However, our salads are not just a bowl of lettuce topped with unpopular pizza toppings swimming in dressing that covers up the bad taste. We use only the freshest ingredients. Our meats are perfectly grilled, plus we make the dressings. Not into salads? We have a plethora of healthy dishes, too. So, if you do Sunday healthy, we've got you covered! No need to suffer through a second thought side salad. Order a healthy meal from us, and you will be satisfied, without sacrificing your taste buds or your diet.
4. What About the Kiddos?
Nope, we did not forget the little ones. Garry's has an awesome kids menu, filled with everyone's favorites. Kids can be finicky, we get it. So, tack on an order of what they love to your take out. That way, everyone is fed and happy.
We Know How to Sunday
Therefore, the next time you are getting ready to Sunday with the family and friends, just remember the two get ingredients to get it right: football and great food. Garry's Grill has the ultimate football foods for Sunday. Having your crew over for the day to catch the big game? Order a party platter! Then, you will be on you will know how to Sunday the right way.